— Nordic Paradise has been chosen as the camp of this year to host the regional network event 2023 —
The event will take place on Wednesday, August 30, 2023, 4 – 6 pm.
Representatives from all over the world will gather in our public space to celebrate the network's 25th birthday.
• Getting the opportunity to host this is a great deal for our camp!
• Note that the public space area will during this event not be available for throwing any other activities during this event.
• The network will also use our bar (we invite our members to help as bartenders, notify Andrea if you want to help)
• After 6 pm our members are invited to stay and continue at the party with the regional contacts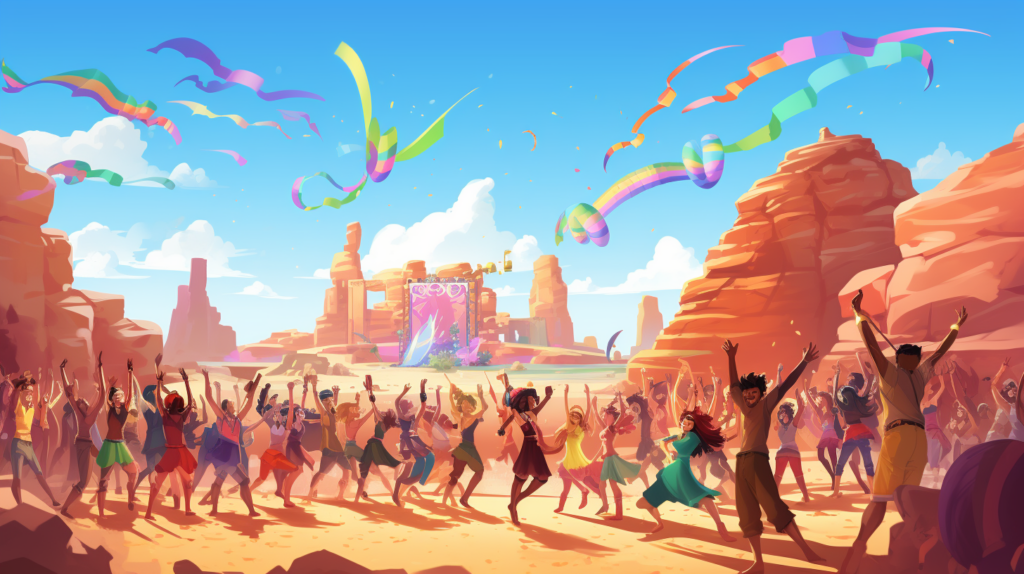 What is the regional network?
The Burning Man Regional Network plays a key role in the year-round extension of the Burning Man experience, supporting it as a global cultural movement. In cities around the world, Regional Contacts help local Burners connect with each other while bringing Burning Man principles and culture into their local communities through events and activities, year-round. Read more here: https://regionals.burningman.org/